Vietnam is known as one of the biggest suppliers in the world. Vietnam provides types of pepper that ensure the quality and requirements of many markets.
What is Vietnam pepper?
Vietnam pepper is a type of pepper that is grown and processed in Vietnam. Vietnam pepper's typical yearly output is around 250,000 tons, with an average export value of approximately 3000 USD per ton.
Types of Vietnam pepper used for export
There are three types of Vietnam pepper used for export nowadays: black pepper, white pepper, and ground pepper.
Black pepper: Black pepper is the most well-known and widely used pepper in Vietnam. Black pepper is a somewhat spicy spice with a faint aroma that is commonly used to enhance the peppery, toasty flavor of a meal. Coughs, sore throats, and colds are common diseases for which black pepper is used as a medicine or cure.
White pepper: This type has a ivory-white or gray-white color. Because they've been overcooked, they have a more peppery flavor. White pepper is frequently used to provide an aroma for opulent meals without detracting from the dish's aesthetics and color.
Ground pepper: Ground pepper is black or white pepper that has been finely ground. Pepper powder is a spice that enhances the attractiveness and flavor of foods. People in Vietnam frequently use ground pepper or purchase the seeds to grind or use.
Advantages of Vietnam pepper
Vietnam pepper has more advantages than others because:
Vietnam produces a lot more pepper than the rest of the world. Since 1998, pepper production has risen dramatically, from 15,000 tons to more than 250,000 tons.

In the global pepper market, Vietnam has risen to the top as the leading producer and supplier.

Pepper prices have stayed high in recent years, indicating that Vietnam pepper is quite competitive.

The coefficient of comparative advantage of Vietnamese pepper goods is also substantially higher than that of other pepper exporting countries in the globe, according to statistics from the International Pepper Committee (IPC) and the Food and Agriculture Organization of the World (FAO).
Top 3 Vietnam pepper suppliers
Here is a list of the top 3 Vietnam pepper suppliers:
Olam Vietnam
Established in 1989, Olam was listed on the Singapore Exchange. With a global team of over 81,000 employees have built leadership positions in many of our businesses such as cocoa, coffee, cotton, nuts, and spices. Olam is a leading food and agri-business, supplying food ingredients, feed, and fiber to thousands of customers worldwide, from world-famous brands to small family-run businesses. 
K-Agriculture
K-Agriculture, located in Hanoi-Vietnam, is one of the reputable suppliers with 25-year experience in exporting agricultural goods including rice, coffee…, especially many types of pepper to many fastidious markets. Its main pepper export markets are Africa, the USA, and Japan.. Supported by the Ministry of Industry and Trade, K-Agriculture has brought the best Vietnamese agricultural products to the international market. Working with the slogan "Quality is King", K-Agriculture always guarantees the best quality products at the most competitive price. The company has already got many certificates such as HACCP, ISO 9000, or FSSC 22000.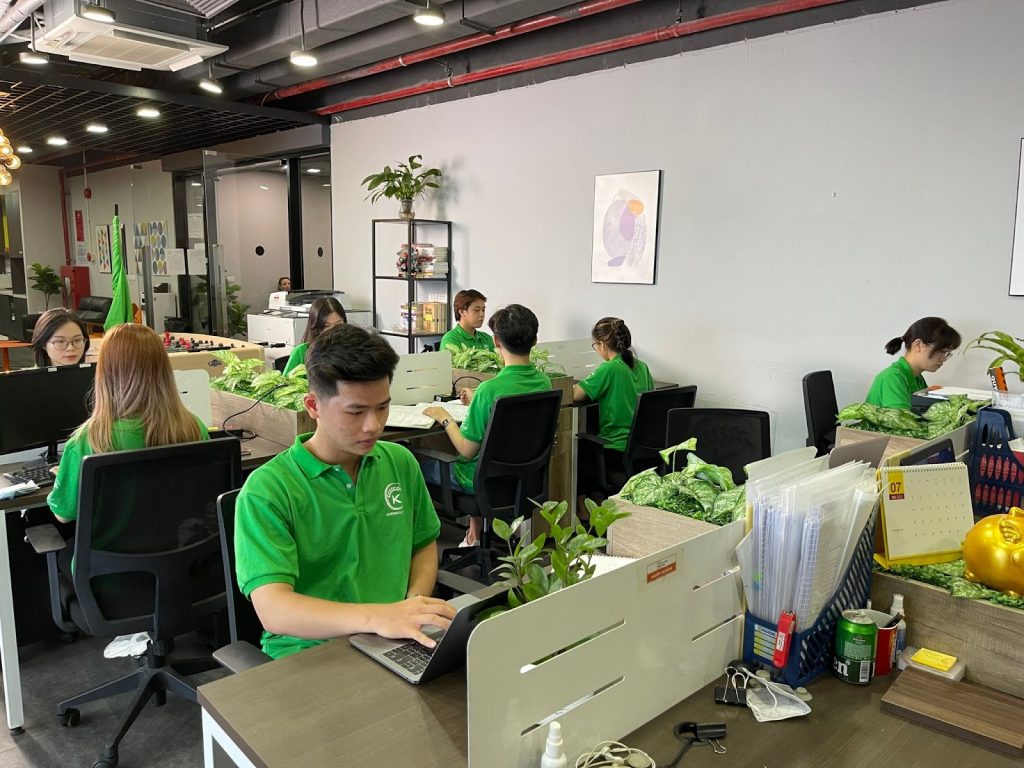 Nedspice is a privately-owned group of companies with worldwide activities. Nedspice business activities include sourcing, cleaning, sterilization, grinding, blending, packing, and distribution of single spices, herbs, and dehydrated vegetables. Nedspice has many sales offices, warehouses, and distribution facilities located in the Netherlands, India, Vietnam, the United States of America, the United Kingdom, South Africa, and China.